THE YOUTH KILLER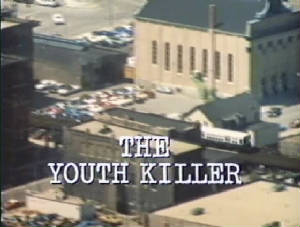 THE PLOT:
Healthy young Swingers are aging hundreds of years in a matter of minutes. Carl is on the trail and the link between all the strange killings is Max Match and a elite group called the Olympians.

The head of the company is the face that launched a thousand ships herself. Helen of Troy who made a deal to the Gods for eternal youth by scarificing perfect humans. Can Carl find a way to stop the face that started the Troian War? Cathy Lee Crosby guest stars as Helen of Troy.
THE OPINION:
Everyone says that Farah Faucet was the most beautiful woman of the 1970s'. I disagree, my pick would have to be Cathy Lee Crosby for most beautiful of the 70's and 80's. This is a great episode, with some great acting and some impressive agin effects. Some of them were just old people but some were make up.
THE BREAKDOWN:
STORY: 10.0
GUEST STARS: 10.0
MONSTER: 10.0
SCARE: 10.0

OVERALL TOTAL FOR EPISODE 19:
10.0