THE SENTRY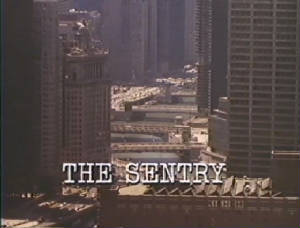 THE PLOT:
In the final episode of Kolchak The Night Stalker, a underground storage area discovers strange inguts while digging a new tunnel. Shortly after that strange murders start accuring which of course leads Carl into the middle of it.

He discovers a strange lizard man creature living under the ground and is madder then a room full of hornets. What does the creature want, why does the military knows of the Sentry? Can Carl survive???
THE OPINION:
I'm sad that this was the last episode, that this is the monster they went out on so many decades ago. I'm sorry to say I am disappointed with the Sentry, the head was too big and the mouth didn't open. I did like seeing Tom Bosley as a guest star. Thus ends a grand series with no equal.
THE BREAKDOWN:
STORY: 10.0
GUEST STARS: 10.0
MONSTER: 8.0
SCARE: 10.0
OVERALL TOTAL FOR THE FINAL EPISODE
8.5